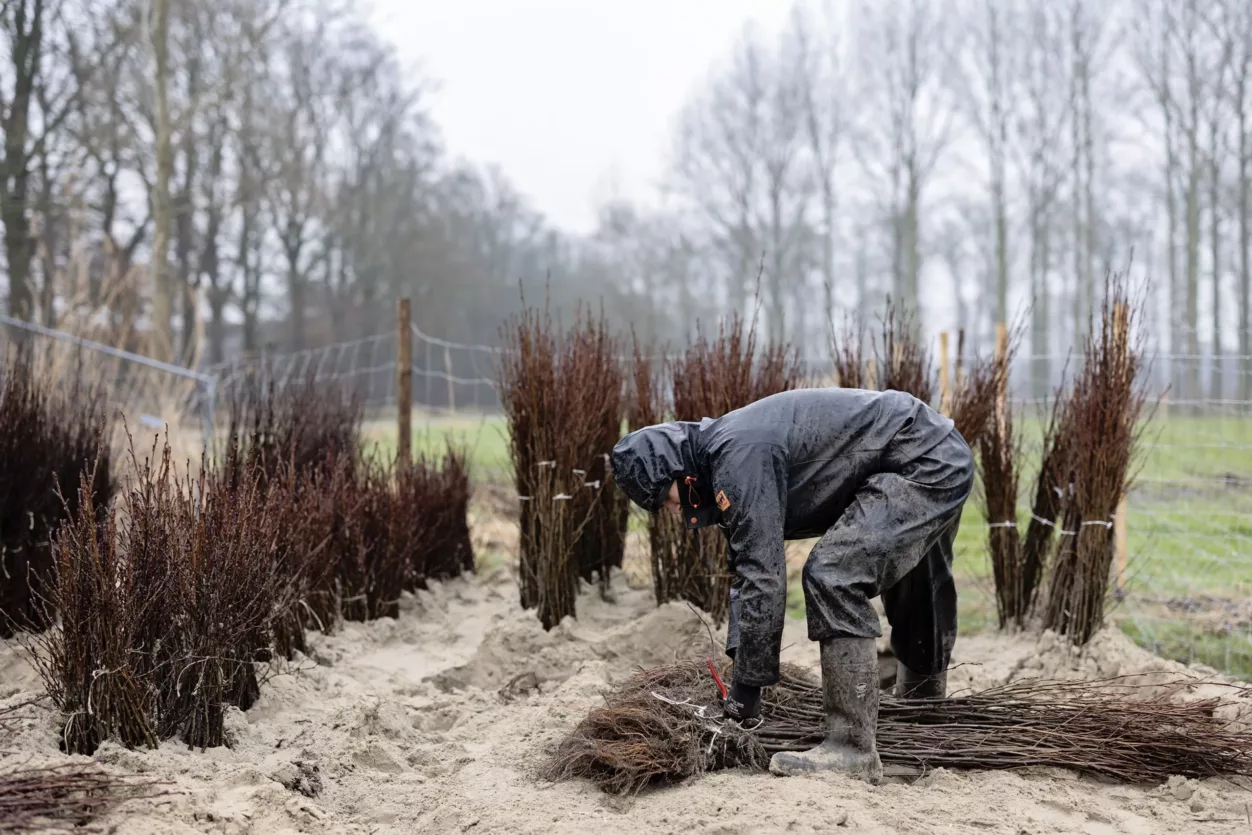 Ten extra football pitches of forest in Leersum
During the winter of 2022-2023, we collaborated with Staatsbosbeheer and the Buitenfonds on planting new forests in the Netherlands. In total, the project involved 60,493 trees, spread over more than 14 hectares of land. One of the planting locations was close to the village of Leersum, in Utrecht, where 24,000 trees went into the ground. Last summer, we visited the planting location to see how the trees were doing. In short: very well indeed!
Why have we planted new forest in Leersum?
In Leersum, we've planted new forest on grasslands that form a link between the Utrechtse Heuvelrug (Utrecht Hill Ridge) and the clayey polder and river landscape. This land used to be home to many species of tree that thrive in damp soil, such as willow and alder. Unfortunately, many of these trees and shrubs have disappeared over the last century, due to urban expansion, the construction of infrastructure and the scaling up of agriculture.
The loss of nature has meant that all sorts of plants and animals have been deprived of their habitat. And we've also lost part of the unique landscape of the region. Plenty of reason, therefore, to spring into action and plant new forest! In addition, this project has contributed to the national Forest Strategy, through which the Dutch government intends to plant a total of 37,000 hectares of new forest in the Netherlands by 2030. Together, we can make a difference!
Ten extra football pitches of forest
Along with some of our corporate forest partners, we made a start on the planting in Leersum, in February. The planting work was subsequently finished by Staatsbosbeheer and the Buitenfonds.
In total, 24,000 trees were planted on former grasslands, creating six extra hectares of forest – around ten football pitches! The new forest is situated alongside existing forest or close to it. This ensures big unbroken natural areas, which will be home to all sorts of trees, shrubs, plants and wildlife in the future.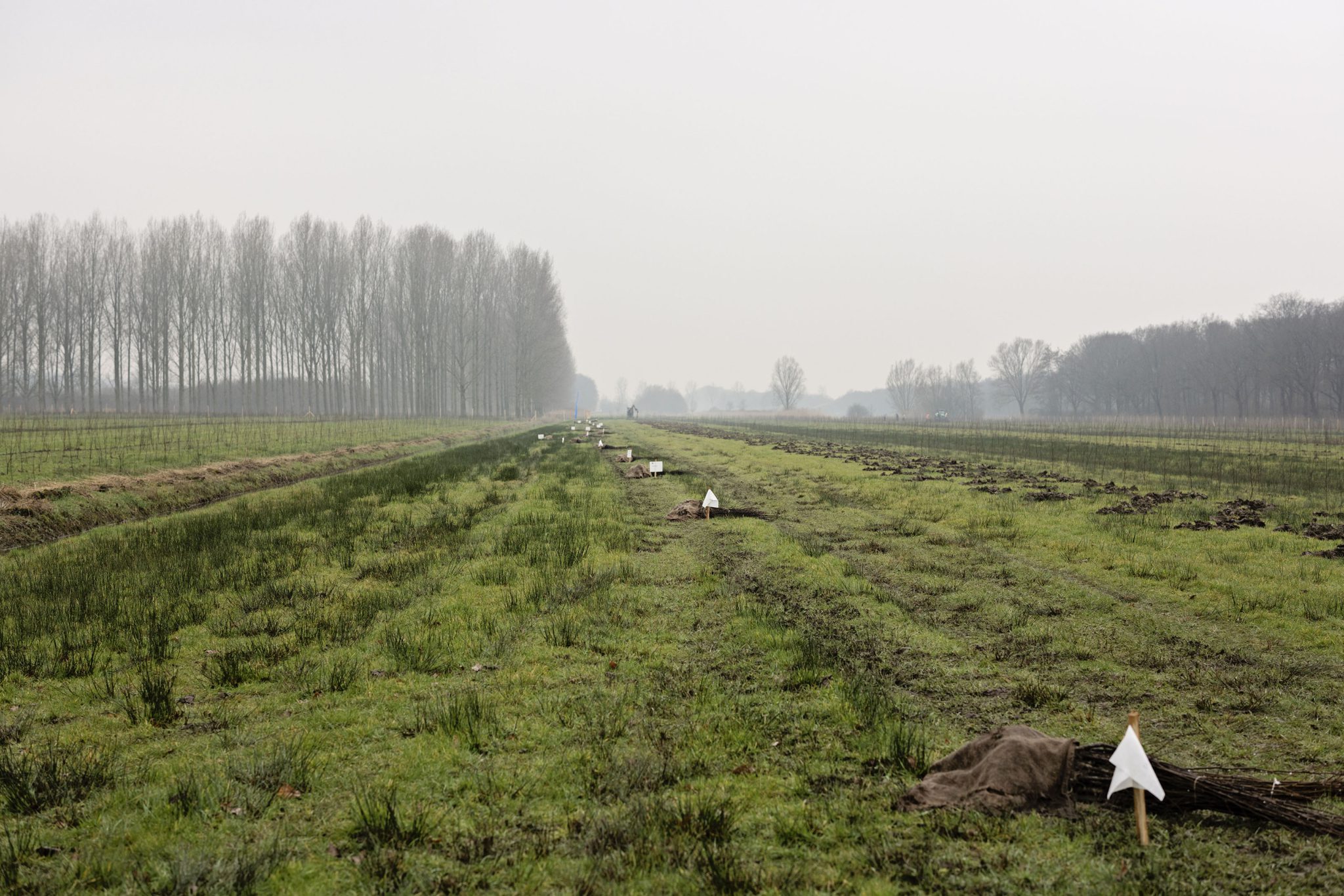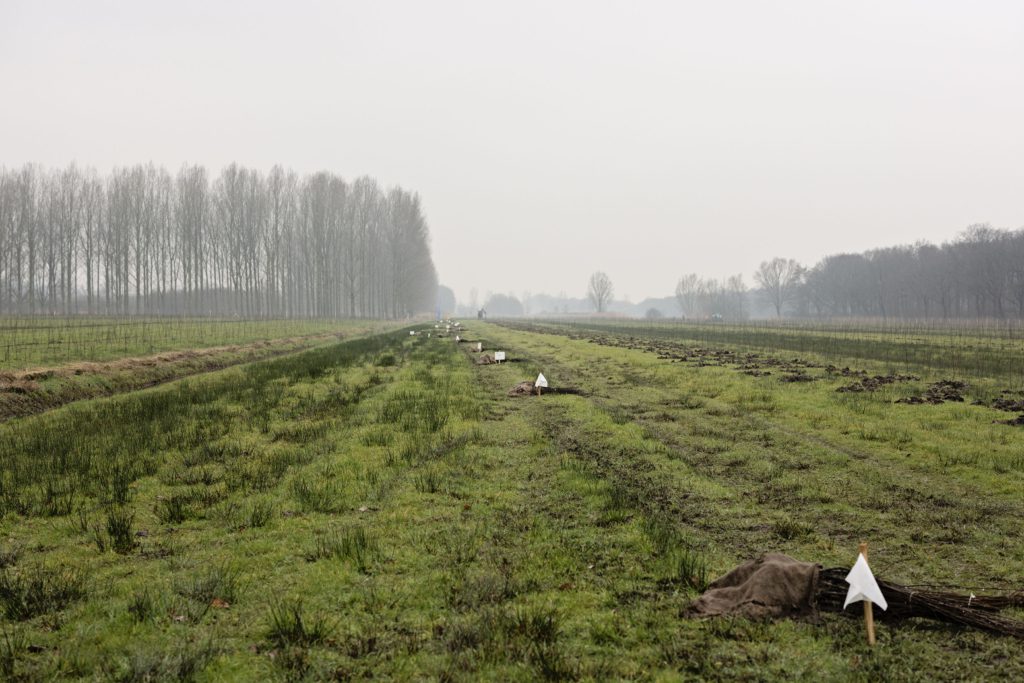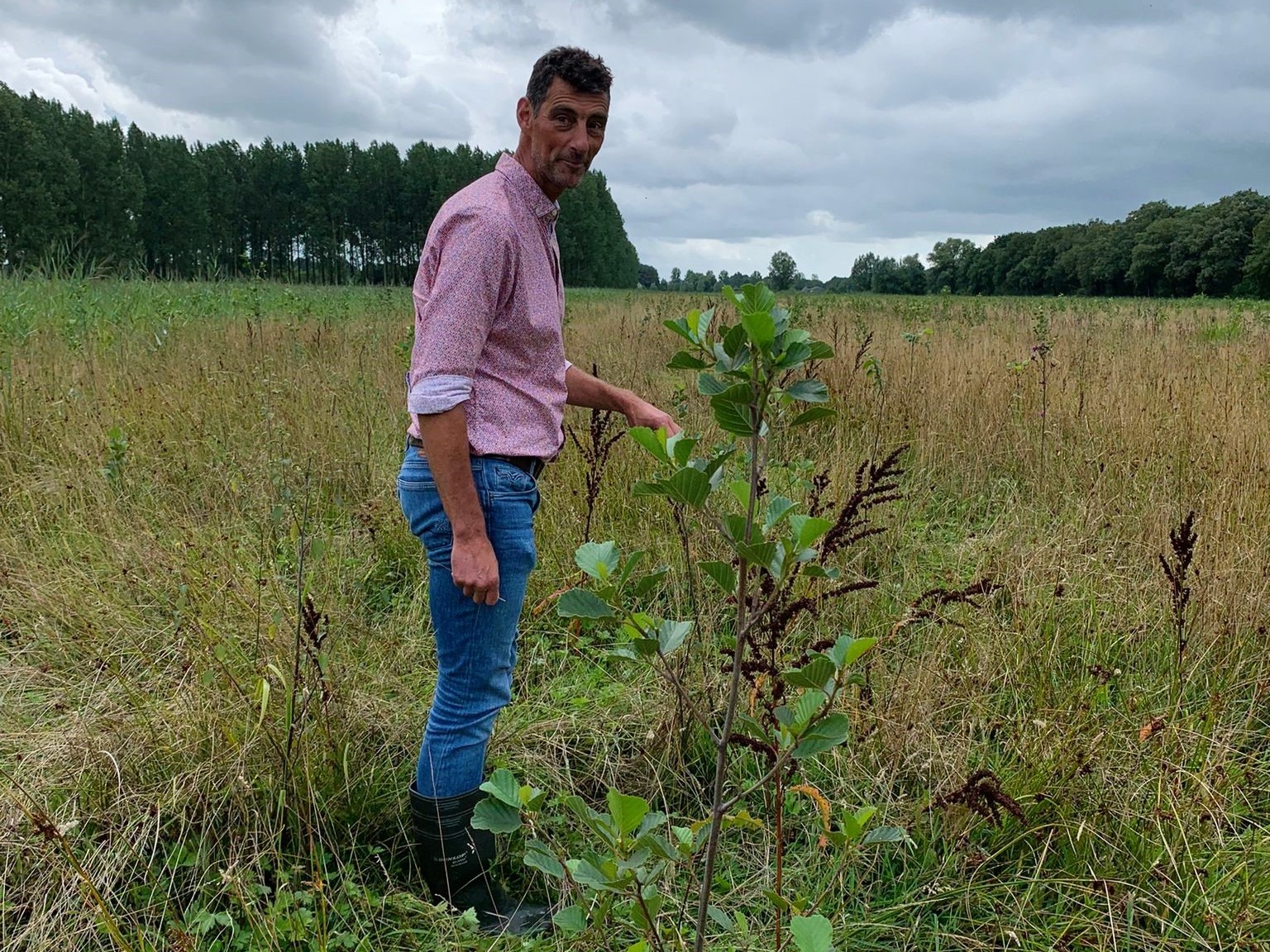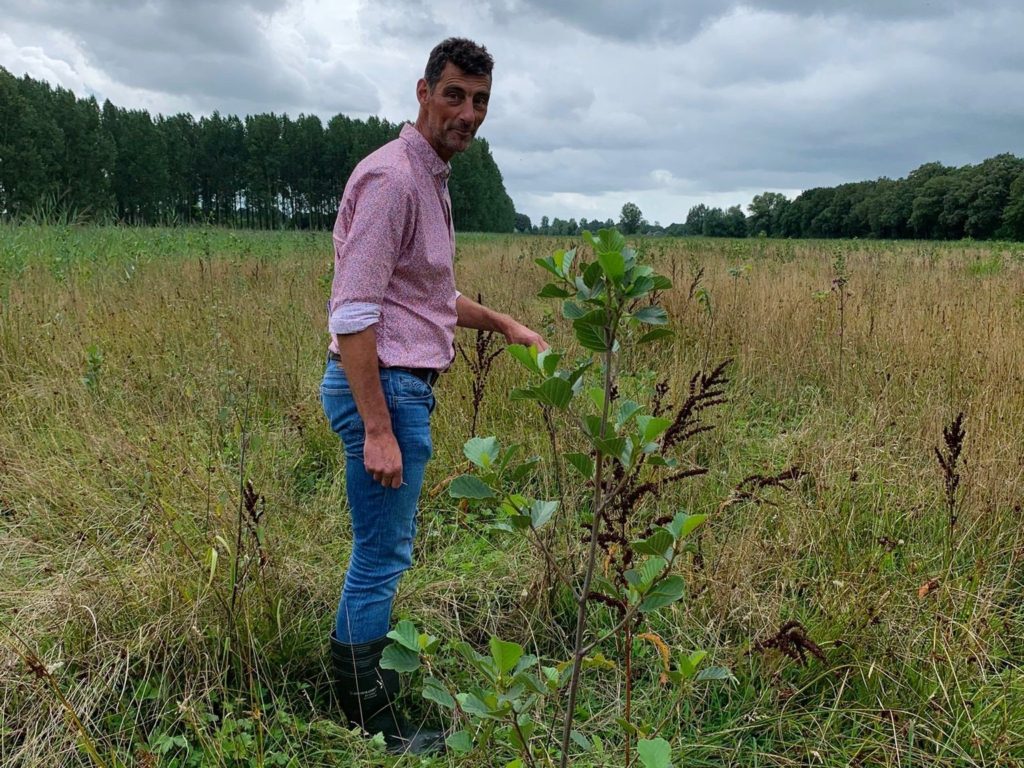 Left the planting location during the winter of 2023, right the planting location during our field visit in summer of 2023.
Native species of tree
For the planting, we've opted for a mix of native tree and shrub species, which naturally belong in the surroundings of Leersum or have been thriving there for years already. They include alder, white willow, downy birch, blackthorn and hawthorn.
A mixed forest like this has many advantages. For instance, a varied forest is more resistant to the consequences of climate change, such as drought, disease and pests. If one species gets into difficulties in the future, then the others keep the forest alive.
Moreover, a varied forest attracts a variety of species of plants and wildlife, bringing the biodiversity to life. Take, for example, birds, mammals and fungi, but also insects like bees and butterflies. And we need those insects, in turn, for pollinating our plants and trees!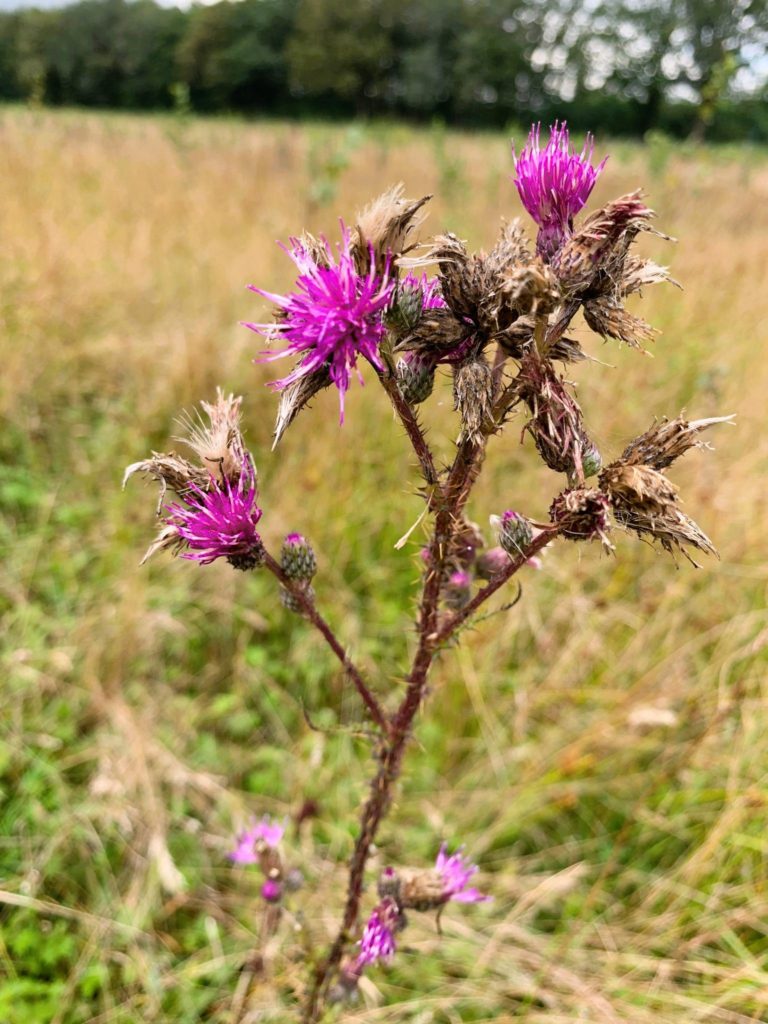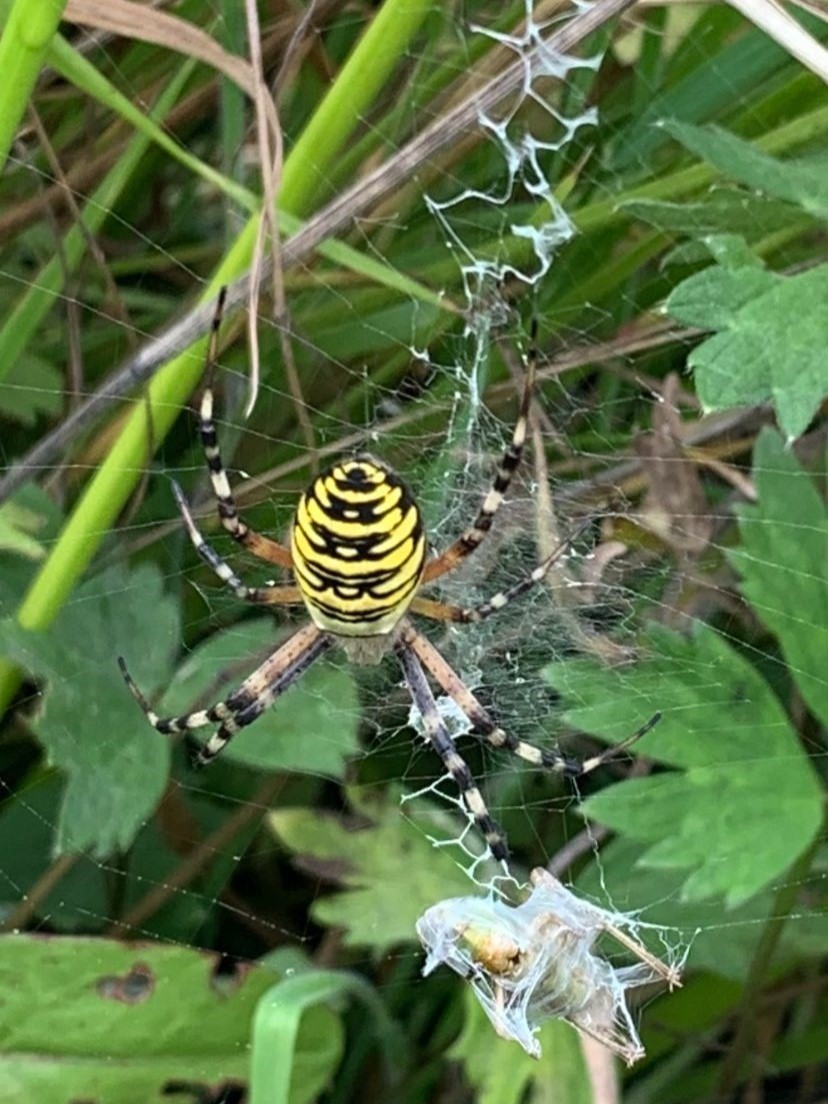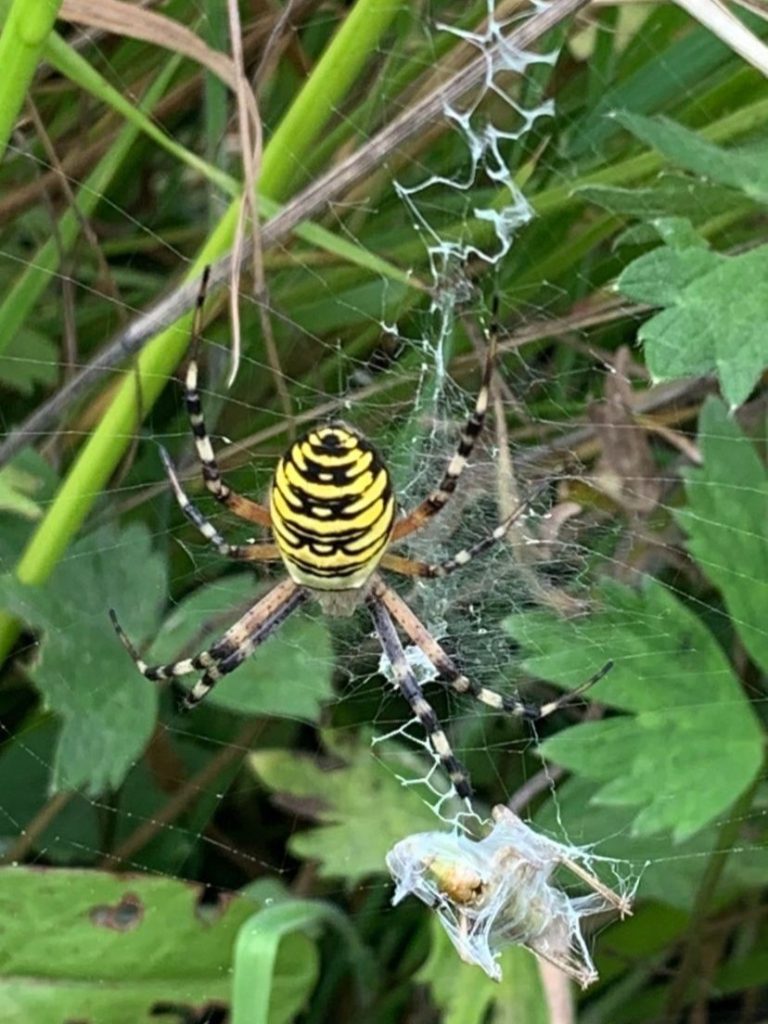 During our field visit, our colleagues saw spear thistles (left) and a wasp spider (right).
The design
The illustration below shows the design of the planting location from above. The light-green, light-blue, dark-blue and light-pink sections are the areas where trees will be planted. Last season, we planted the part below the road. We'll be planting the part above the road in the coming winter.
The sketch also shows that the plot is enclosed by forest on two sides. This is why Staatsbosbeheer and Buitenfonds has chosen not to fill the planting location entirely. Then space will be left for trees and shrubs to develop naturally, so we can combine planting by hand with spontaneous forest development.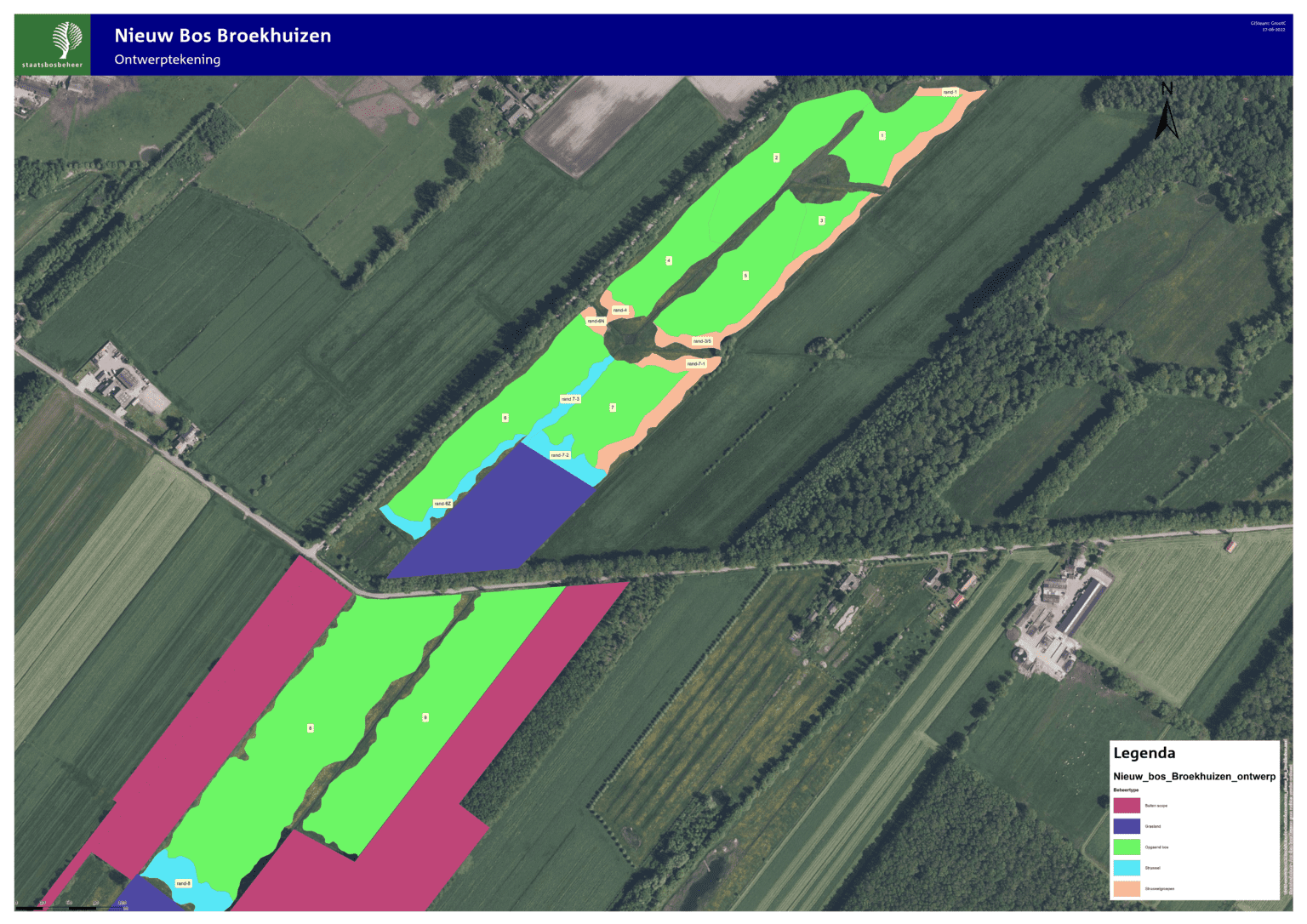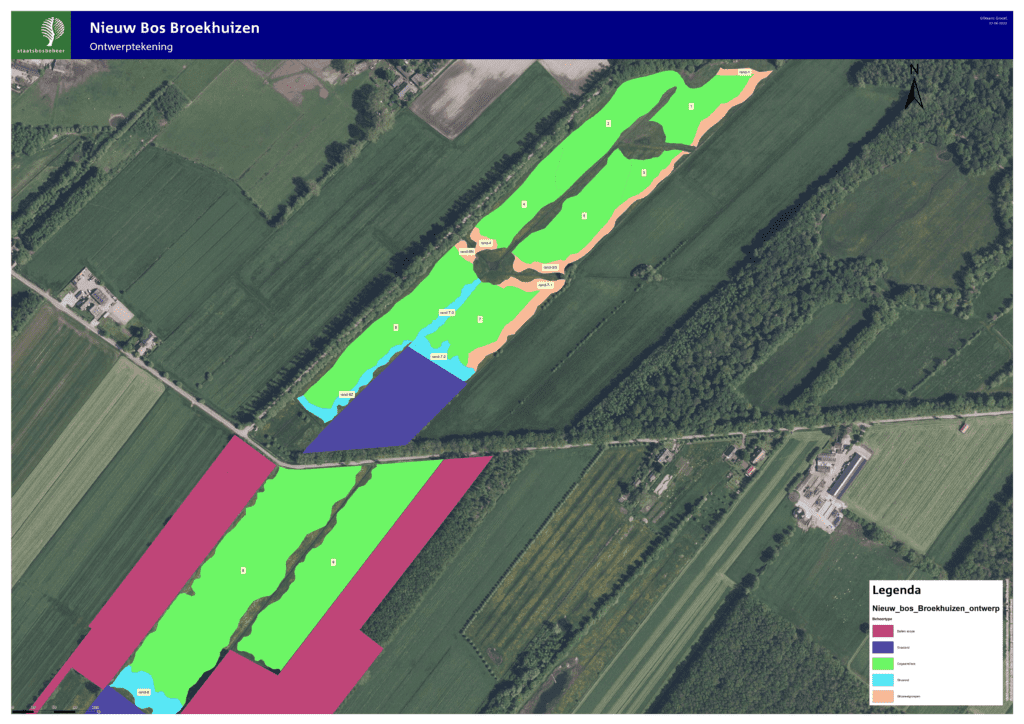 The trees are growing very well indeed!
The ideas have now been implemented according to plan. Last summer, we went to Leersum on a field visit, to see how the trees and shrubs were doing. We can actually sum that up very briefly, because the trees and shrubs are looking really great! Most of the planting has taken hold well and is in its initial growing phase.
We were curious to see whether the trees could withstand a difficult summer, as hardly any rain fell in April and May. Fortunately – for the trees – it was a rainy summer and the planting enjoyed a good supply of water, which has obviously done the trees and shrubs good!
The trees peeping out between the herbs and grasses!
Management and monitoring
We monitor and evaluate all our projects with care. We're involved in our projects for at least ten years. This enables us to support our project partners in monitoring and developing the forest and to give advice where necessary. Our project partners keep us informed through reports. We also monitor the planting ourselves through field visits.
As far as possible, we try to avoid risks like drought, damage by animals and rough growth. You can read more about this in our blog Challenges when planting a forest At the same time, we don't have total control over every situation. But by being closely involved with our projects and project partners, we can respond quickly and take measures where necessary.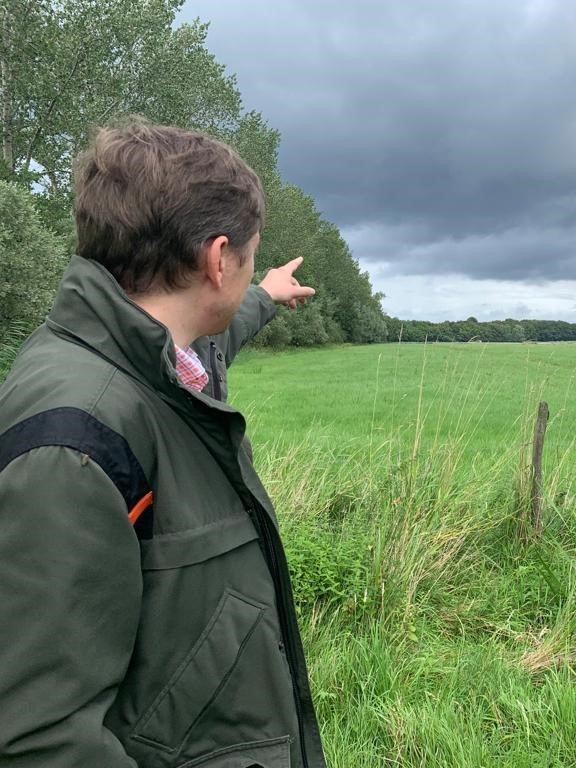 Minimal loss
When planting new forests, incidentally, it's normal that not all the trees survive. That may be due to drought, for example, or to being gnawed by animals. Deer, for instance, which also live in the surroundings of Leersum, love to nibble at young trees. So we make agreements with our project partners beforehand about the percentage of loss we allow within a project. If the loss is higher, due to unforeseen circumstances, then new trees are planted in the following planting season.
Fortunately, that won't be necessary in Leersum, as a grid has been placed around the planting location to keep deer and other animals out. This preventive measure has clearly been effective, in view of the low level of loss. Once the young trees are a few years old, they'll be big and strong enough to defend themselves against wildlife, so when they're around 6 years old, Staatsbosbeheer will remove the grid again. Meanwhile, the trees can continue to grow undisturbed!
Development of forest and biodiversity
In the coming years, the planting will develop into a young forest. The biodiversity will also increase over the years. If you'd like to find out more about this process, read the article How does a forest grow on our website.