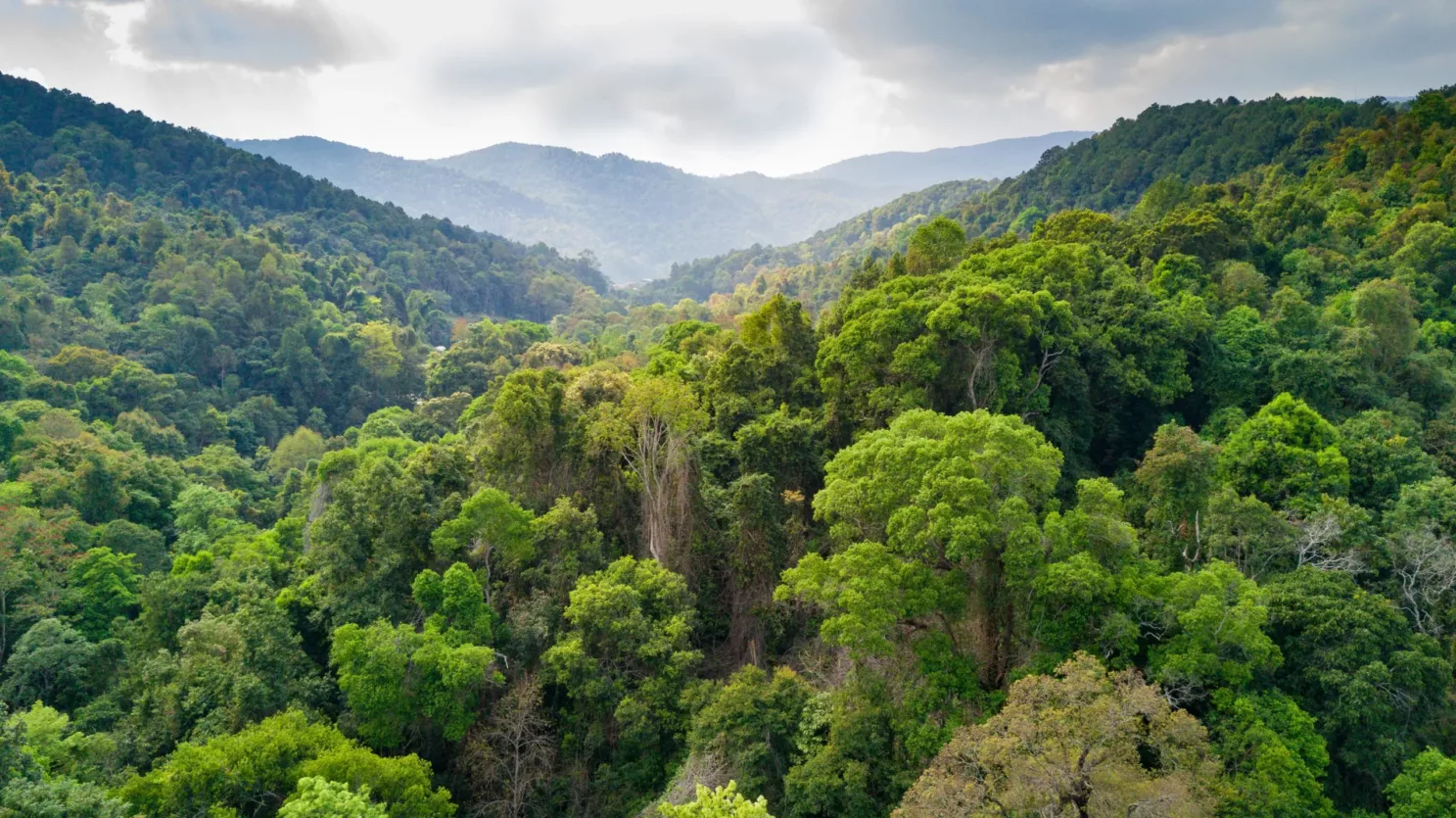 Plant-based mayo that is animal and environment-friendly | Mayoneur
Mayoneur wants to make the world of mayonnaise more sustainable, so they're making a variety of different plant-based mayos that are both animal and environment-friendly. That's a mission we wholeheartedly endorse, so Trees for All has been a partner since 2020.
Good food deserves good mayonnaise. That's the principle held by Glenn Kuisselbrink and Geert Kranendonk, the founders of Mayoneur. It all started at the Rotterdam University of Applied Sciences three years ago. Glenn and Geert were both studying Entrepreneurship. "Mayoneur was born from a graduation project and has now grown into a well-known plant-based mayo brand in the Netherlands", the founders proudly announce. Plant-based means it contains vegetables, fruit and spices, but no egg. And it's produced as sustainably as possible.
Producing is reducing
So how is sustainable production achieved at Mayoneur? It starts with reducing the use of plastic. The company has replaced all the plastic labels with paper ones and aims to switch completely to recycled PET bottles by 2022. And the production process itself has also been made more sustainable. For instance, they use solar panels to reduce their electricity consumption and they source local ingredients. This means they also emit less carbon.
Plant the future
And that's not all that Mayoneur is doing for a better environment. It's no coincidence they chose the slogan We plant the future. Right from the start, they sought a partnership with Trees for All – from their very first product. "For every bottle of mayonnaise we sell, a percentage is donated to Trees for All", explains Geert. Glenn adds, "They then plant trees in the Netherlands and abroad".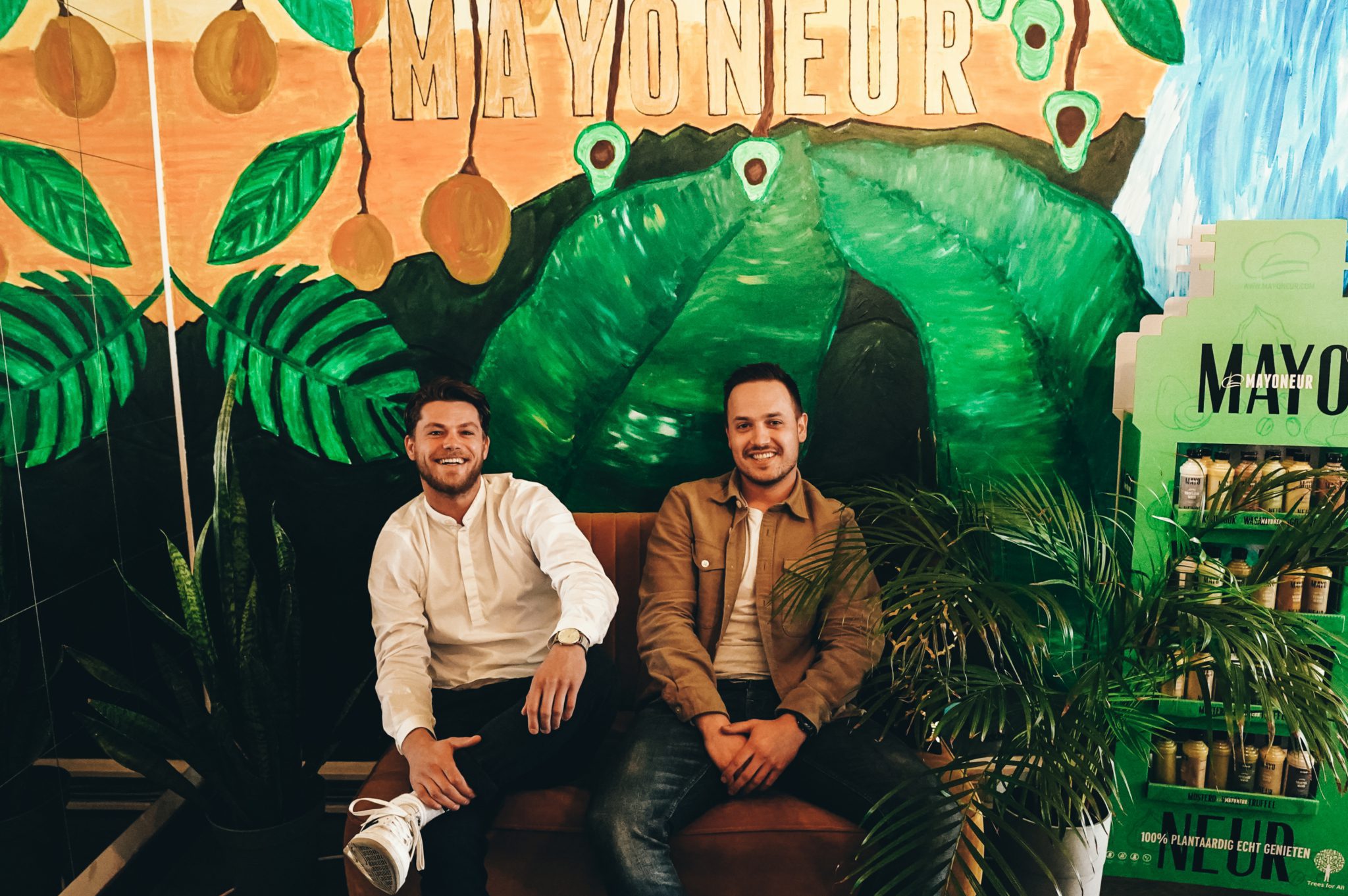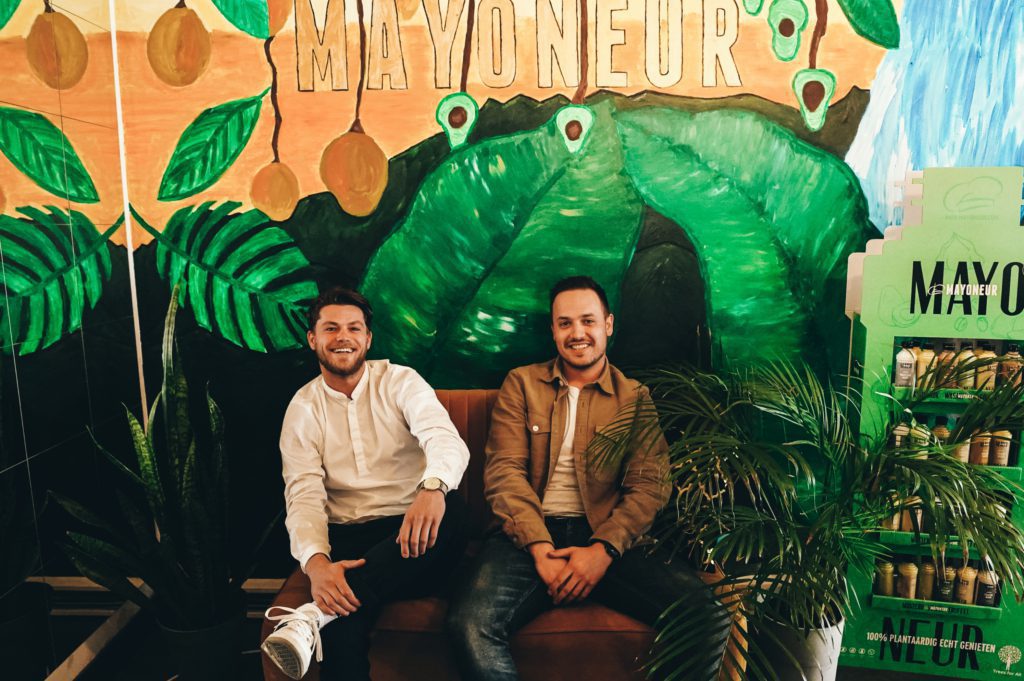 Logo on the bottle
Our partnership with Mayoneur goes further than just a financial contribution. The logo of Trees for All is on every bottle of mayo they produce. By doing so, Mayoneur draws attention to sustainability projects.
Their own forest
If it's up to Mayoneur, this better world will come about. The company has big plans for the future. Eventually, in partnership with us, they aim to plant their own forest, in order to offset their carbon emissions as far as possible. They're also keeping an eye on concepts for increased sustainability, so that they continue to be at the forefront of contributing to a better world for animals and the environment. And we're only too happy to collaborate on such plans for the future.