Festive yoghurts with no footprint
Many people know that yoghurt is delicious and healthy. And of course it's a great natural product. But can you also turn it into a sustainable business? The founders of the Yoghurt Barn show how it's possible to serve responsible yoghurt through taking climate-positive action.
True dairy-lovers are already familiar with the Yoghurt Barn breakfast and lunch rooms. And nowadays, a visit to one of these barns is responsible as well. All the dairy dishes, wraps, coffee and cakes on the menu have a CO2 label. If you choose a plant-based coconut yoghurt as the basis, the label is dark green – and therefore responsible. A dairy yoghurt – with a light green label – scores a bit lower, even though it's organic. So you can see straight away what impact your choice has on the environment. The CO2 labels are a great example of the sustainable path embarked on by the Yoghurt Barn.
Bringing yoghurt out of the home
The entrepreneur duo Wouter and Esther Staal founded the Yoghurt Barn in 2012. The idea was born during a holiday in Spain. "Why can you get frozen yoghurt everywhere when you go out to eat here, but not in the Netherlands? Whereas the Dutch are such dairy-lovers, generally speaking", says Wouter. Back home again, they founded the Yoghurt Barn, which now totals thirteen locations and has grown into a successful chain. But the owners also know that for a sustainable and successful future, you have to dare to change and to make different choices. Dairy production has an impact on the environment. So last year, they changed course.
Carbon footprint: from farmer to barn
They called on the services of GiantLeaps, a firm that calculates the environmental impact of the food served in restaurants and at events. "They measured the greenhouse gas emissions of the whole chain, from farmer to barn", says Wouter. "The result of the scan was a real eye-opener". No less than 85% of their total carbon emissions was caused by the production and distribution of the food. For the other 15%, they took immediate measures, such as switching to green electricity from Dutch wind power, separating waste and using to-go beakers made of 100% recycled plastic. And they're currently looking into which of their lunch rooms have roofs that are suitable for installing solar panels.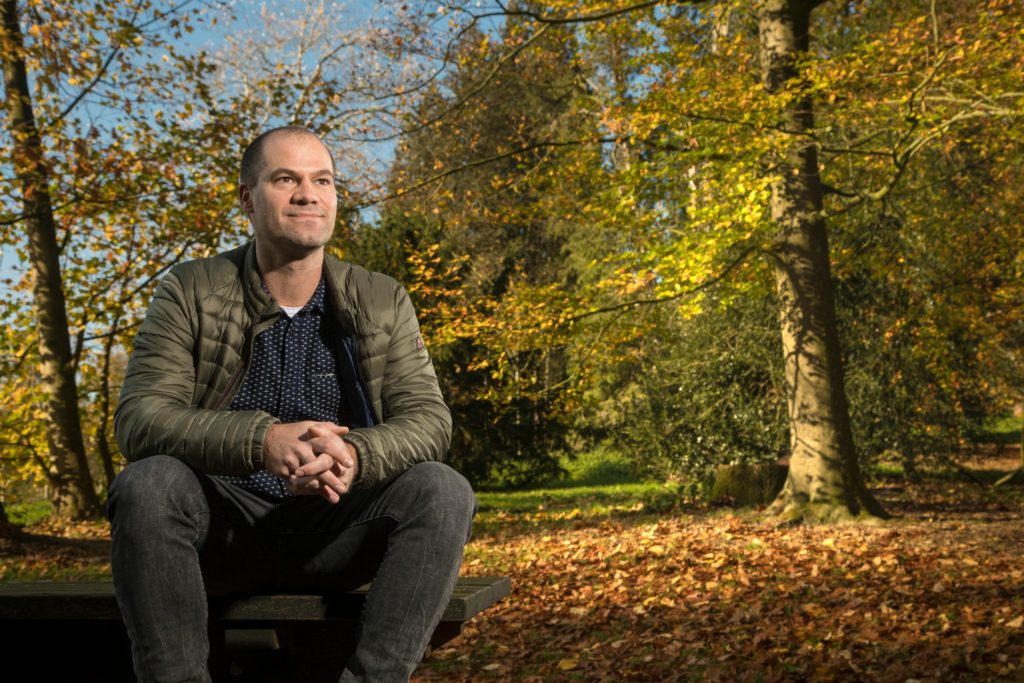 Setting a good example to partners
But what can they do about the remaining 85% emissions? "Actually, I want everyone in the chain to operate more sustainably", says Wouter. "I talk to my partners about it and try to inspire them to take action. Since 2018, we've chosen to work with Arla Biologisch, as they're also aiming for climate-neutral operations. They provide all our dairy products from animals. But in our Barns, we're also focusing more and more on dishes made from plant-based dairy, such as coconut and soya, which we offer for the same price, as far as possible".
Now that's really a green lunch
Based on the scan carried out by GiantLeaps, the entrepreneur duo is also on the lookout for other low-emission products. "But it will still take some time to get the whole chain energy-neutral. Until then, we're offsetting 110% of our remaining emissions by planting trees, in partnership with Trees for All. The money from the Yoghurt Barn is used for a reforestation project in the Kibale National Park in Uganda. Customers of the Yoghurt Barn are also invited to contribute. If you save enough stamps on your card, you can either have a free cup of coffee or get a tree planted by Trees for All.
Wouter says, "Through climate-positive actions like this, we hope to inspire not only our partners, but also our customers and staff, to make conscious choices for the environment more often".