Carbon offset: a good idea or not?
Driving a car, eating food, shopping, taking a flight: almost all our (daily) activities create CO2 emissions. Much more than the earth can absorb. As a result, temperatures are rising and the climate is changing. That is why Trees for All considers it to be extremely important that all of us drastically reduce our CO2 emissions. What about the CO2 emissions you are not (yet) able to avoid? You can offset your carbon footprint with us. But is carbon offset a good thing or not?
Every day, Trees for All strives to create a healthy earth for everyone. To achieve this goal, we should not just plant forests and restore existing forests. We should also drastically change our way of living. Why? Because of our western lifestyle, large quantities of CO2 end up in the atmosphere.
Trees are able to absorb some of the carbon dioxide. However, if we really want to fight climate change, we must first lower our CO2 emissions. And fast.
Reducing your CO2 emissions
There are many ways to lower your CO2 emissions. For example, by leaving your car at home more often and not flying to a holiday destination. Adjusting your thermostat to a lower temperature helps too. And did you know that the items you own, such as clothes, impact the environment as well? This happens, among other things, because a lot of CO2 emissions are released during production processes. So, when you consume less, you automatically contribute to a healthier planet.
Additionally, adopting a plant-based diet has a significant positive impact. The production of meat and animal feed requires lots of deforestation and involves excessive water usage. Besides, lots of greenhouse gases are released into the atmosphere. To give you an indication: for the production of one beefsteak, 34 kilograms of CO2 are released. For a veggie burger, only 2,6 kilograms are released. (calculations: Milieu Centraal).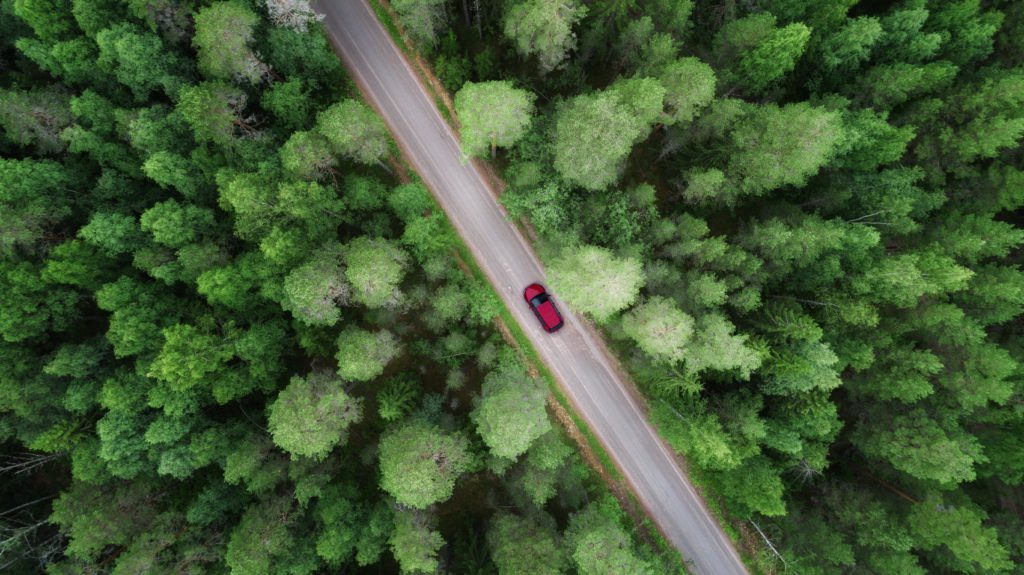 Carbon offset is a tool, not a goal
At the same time, we realise that our society is not (yet) able to avoid all CO2 emissions. Carbon offset is a way to lower our negative impact on the climate. Trees for All considers carbon offset mostly as a tool to shift to a more climate-friendly world. So, we do not view carbon offset as a goal.
If that were the case, you might get the idea that carbon offset allows you to continue emitting the same amount of CO2 as we do now. In this way, carbon offset becomes a legitimation to refrain from actually making changes in our behaviour: for individuals and companies alike. And that does not help the climate.
Calculate your personal carbon footprint
Our CO2 motto is: reduction first, offset later. With our calculator you are able to discover how you can adapt your lifestyle and reduce your environmental impact. The carbon emissions that you are not (yet) able to avoid, you can offset with us.
Start calculating
This is how carbon offset works
Carbon offset means that your CO2 emissions are offset somewhere in the world through projects that reduce CO2 emissions or contribute to CO2 sequestration. Think of projects that involve tree planting. Or economical cookers that save power and prevent tree logging.
Carbon offset is based on a carbon credit system. One ton of emissions equals one credit. These credits are created through projects that contribute to CO2 reduction or CO2 removal.
Not just any project can give out carbon credits. This is possible only when the project has been certified. This is done by independent standards such as Gold Standard, VCS or Plan Vivo. These independent standards decide if and how many credits a project gives out. They also monitor these processes.
Far reaching impact
With Trees for All, you can offset carbon emissions through forestry projects that have been certified by Plan Vivo. Projects with this certification guarantee carbon sequestration. These projects also contribute to a better climate, richer biodiversity and improved living conditions for local communities. In short, the trees have more to offer than just carbon sequestration.
We support farmers in Mexico and Bolivia with their transition to sustainable agroforestry. The farmers plant indigenous species of trees on their land, in combination with coffee and cacao plants. The indigenous trees provide shadow, which improves the quality of the plants. As a result, farmers are able to increase their income when they sell their crops. The diversity of the crops also puts the farmers in a less vulnerable position, because their plants are less likely to be destroyed by diseases and plagues.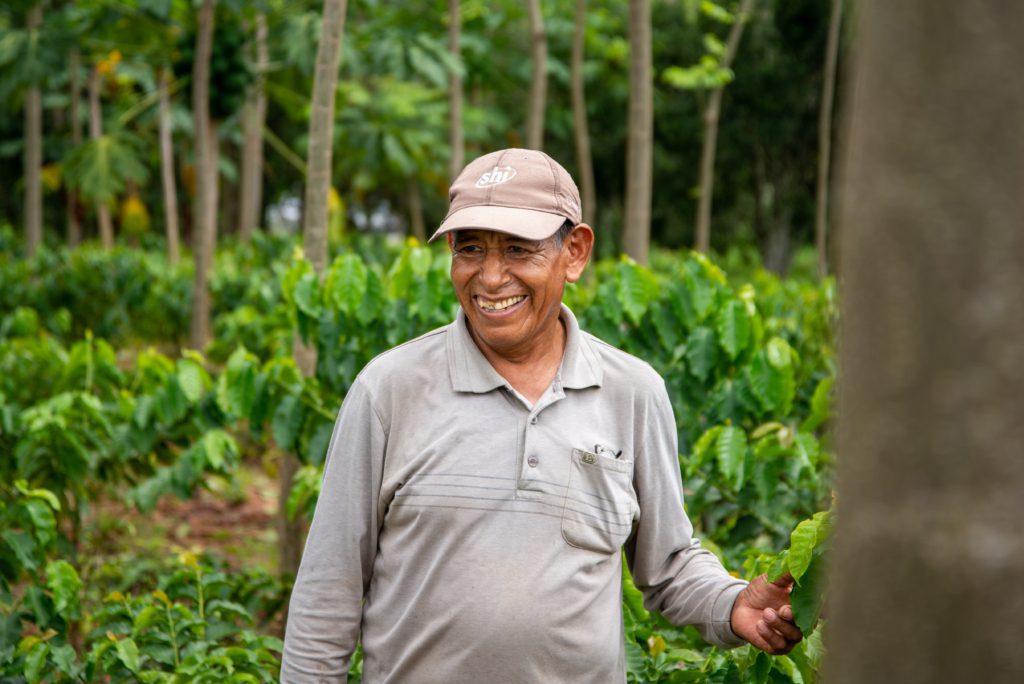 And another benefit? When the forest leads to improved work opportunities and income, farmers are extra motivated to maintain and protect the forest. This approach has had a positive effect in Bolivia for many years.
At Trees for All, we believe that planting new forest is the most natural and impactful way to offset carbon. However, planting circumstances have to be ideal, as in the case of our previously mentioned projects. It does not work when we plant trees simply to capture as much CO2 as possible. At least as important is the fact that the trees we plant provide additional value for flora, fauna and the people in a particular area.
What happens to your donation?
As an individual and as a business, you can voluntarily offset your carbon emissions. With our calculator you can find out how much CO2 you emitted and with which activities. This calculation results in a financial outcome, which you can donate to Trees for All so we are able to plant more trees.
It is good to know that we are a non-profit organisation and thus do not make money from carbon offset. As a non-profit, societal impact is our main goal: for animals, people and nature. Thanks to your donation, we can make an even bigger impact. We use carbon donations to involve even more farmers with our projects. So that we can plant more trees and provide communities with jobs and income.
This is how we work together towards a green and habitable earth for everyone!