Food forest Janmiekeshoeve
Trees for All is joining with partners to plant food forests in the Netherlands, such as Janmiekeshoeve.
0

hectare

forest planted
0

−

0

planting period
Collaborating with Food Forestry Netherlands
Trees for All also collaborates with Agroforestry Foundation Netherlands (SVN). This foundation has set up the programme 'Duurzame doorbraak voedselbosbouw' (Sustainable breakthrough in agroforestry), with the goal of realising at least 150 hectares of food forest by the end of 2023.
Although food forests are relatively new, they have proved to have many positive effects. Food forests:
Improve soil health
Have great capacity for water buffering
Sequester a large quantity of carbon
Increase biodiversity
Have high levels of resilience
Need little maintenance, whereas yields are high in the long term
Improve the living quality of the surroundings, thus promoting mental health and social cohesion
A national monitoring programme has been set up in the Netherlands, which conducts scientific research into the aforementioned benefits of food forests.
This Trees for All project contributes to realizing multiple
Sustainable Development Goals
Where did we plant?
Janmiekeshoeve can be found in Mariahout, Noord-Brabant. The planting of the food forest took place at the edges of the plot and provides a transition zone between the existing forest and the agroforestry.
Our partners
We work together with the owners of the Janmiekeshoeve by financing the planting of the food forest. In this way we support the large investment that must be made to set up a sustainable agricultural company.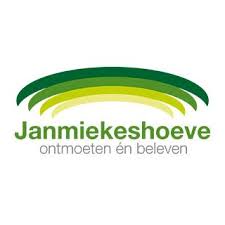 In other words, a food forest is a heart-warming reconciliation between nature and agriculture.