How do we ensure high-quality and sustainable reforestation?
In early May 2022, the BBC presented news about tree planting projects. Their own research showed that many large-scale reforestation projects fail. Initiatives try to make a good impression with large amounts of trees. But in reality trees are either not planted at all, are planted incorrectly or are not maintained well enough. What is our attitude towards all this at Trees for All? And what are our conditions to make our projects successful?
Unsuccessful forest projects
Research by the BBC shows that many tree-planting projects all over the world go wrong. Within some projects, no trees are planted at all. In that case the project only exists on paper. And in other cases, natural forests are replaced by commercial plantations of exotics, such as Eucalypt.
Another striking observation: authorities worldwide organize innumerable planting events. Yet, attention for maintaining the plantation is often neglected. In Uttar Pradesh (India) e.g. dozens of millions of young trees were planted in the past few years, but only a few of them survived.
Impressive stories do not solve climate change
The examples above raise questions. In addition, they cast a shadow over all good initiatives worldwide which do have a positive impact. So, we have to be careful of these types of greenwashing, in which organisations or initiatives pretend to be greener than they really are. Because the worldwide problems related to climate change and loss of biodiversity cannot be solved by means of impressive stories. What matters is what we actually do.
"Planting a tree is not so difficult. Developing a forest is a different story altogether."
At Trees for All we always say: planting a tree is not so difficult. But maintaining and developing a forest is a different story altogether. For us, quality over quantity is what counts. Yes, we want to plant as many trees as possible. But only when the right tree is planted in the right place and maintained in the right way.
Strict project criteria
That is the reason we work on the basis of integral project financing. Which means that we do not just plant trees, but we always keep our eyes on the whole package. For example, setting up nurseries for quality seedlings, protecting and watering young trees, education for managing and maintaining forests, fire prevention and long-term monitoring.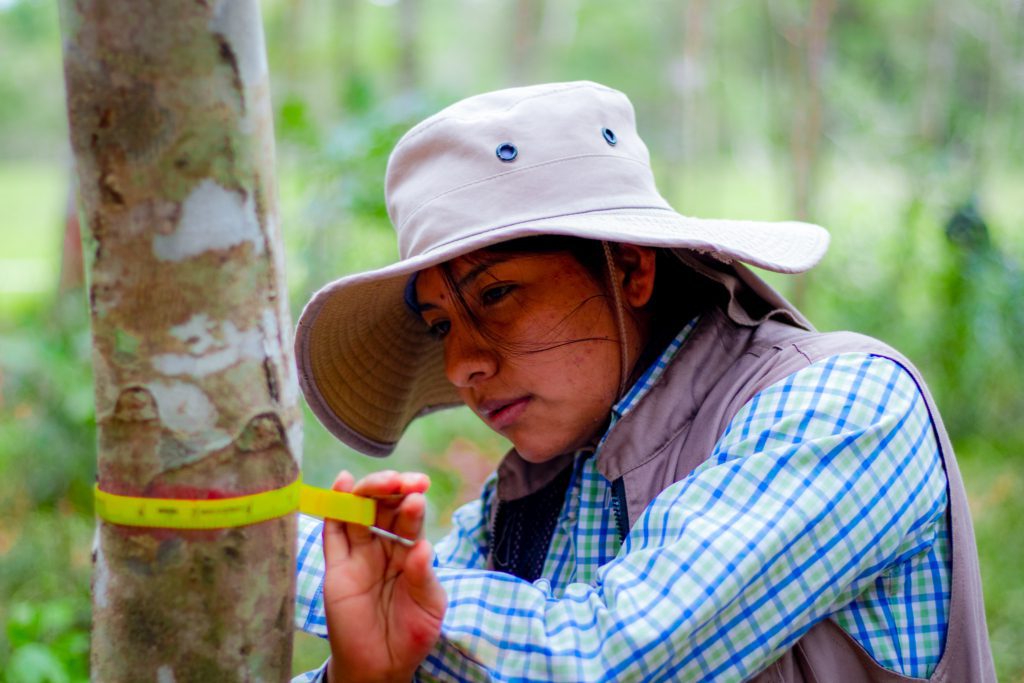 We select our projects and project partners very carefully. From around the world we receive requests to support forest projects. Many initiatives arise from an intrinsic motivation to do something good for the world. Other initiators desire swift access to finance, for planting trees is hot. Some people want to make money from carbon credits, since these are in high demand. But at Trees for All we look for projects with a solid concept for reforestation. And for partners having highly necessary local experience and expertise with regard to management of forest and nature. Only those projects receive our support.
The right tree in the right place
Besides, it is important that the right local conditions for sustainable forest plantation are available. This means for example that local land rights are clear, but also that the right species of trees are planted. Think of indigenous trees, which naturally occur in a certain area. Or species of trees which have proved over the past several decades that they thrive in the area and have a positive influence on its nature, plants and animals.
Additionally, per area we zoom in on what is necessary to make trees grow into a strong forest. One project requires fences around its trees in order to protect them from grazing cattle. The next project demands extra water or fertilizer for a good start.
Cooperation with the local population
An additional starting point for our projects abroad is that the local population must be involved. Local communities manage the plantation long term and thus receive work and income thanks to the forest. As a result, they remain motivated to maintain the forest well.
We share our expertise with our partners about all these sorts of themes. Rightly so, field visits are part of our operating procedure, so that we can support our partners wherever necessary.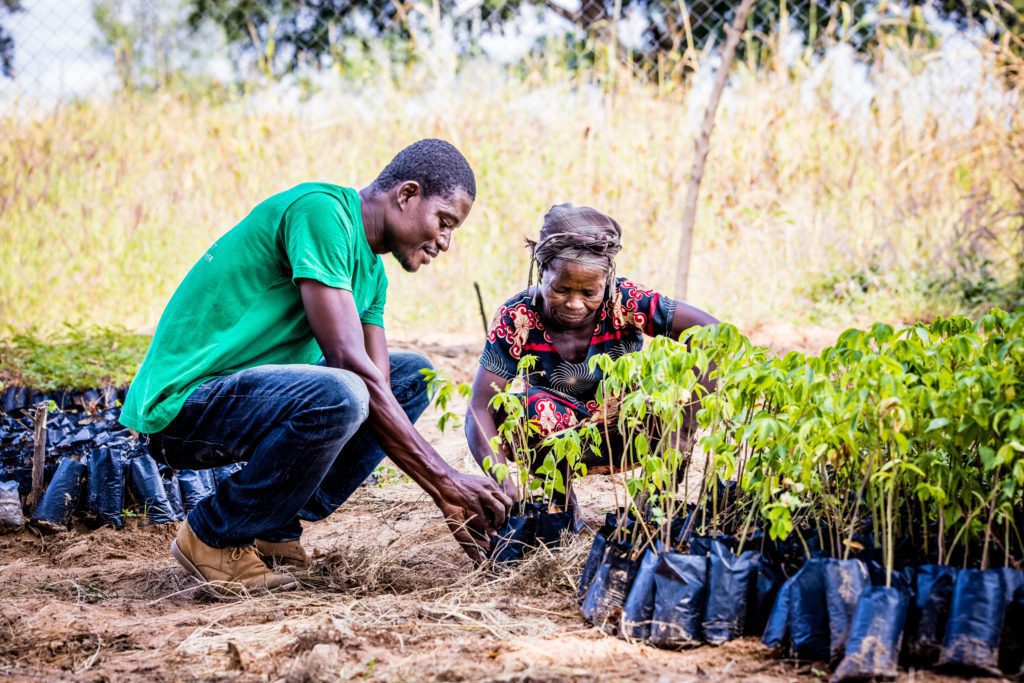 Reforestation challenges
At the same time, we are realistic about the challenges and risks involved in reforestation projects. Prolonged periods of drought or forest fires, for instance, are beyond our control. Long term protection of forests from illegal logging, too, is an important focus of attention in all our projects.
For that reason, the initial question we always ask our project partners is: why has the forest disappeared in the first place? Then we know right away what the worst threat is.
"We remain involved in international projects for at least 10 years."
Certainly in poor areas, it is important that the forest is valuable for the local inhabitants. This may be because the forest offers protection or nutrition, or income from CO2 credits, coffee or cocoa. So, the question is: how can we shape a reforestation project into a sustainable model? That is one of the reasons we remain involved in our international projects for at least ten years.
A healthy forest
Together with our project partners and and the local population, we do our utmost best to develop a sound forest with species of trees which have belonged there from times immemorial. Sometimes this means rain forest, but may also be mangrove, dune forest or open woodland.
Do you have any questions or suggestions after reading this article? Please, let us know. And we are always open to good project proposals!