A sustainable gift for every occasion
Are you looking for a green and long-lasting present?
How does it work?
1. Choose how many trees you want to give
We plant half of the trees in the Netherlands and the other half abroad.
2. Choose your projects
Choose in which two of our sustainable reforestation projects the trees will be planted.
3. Personalise and gift
Fill in a personal message that will appear on the certificate and choose how you want to give it: digitally or by printing it yourself.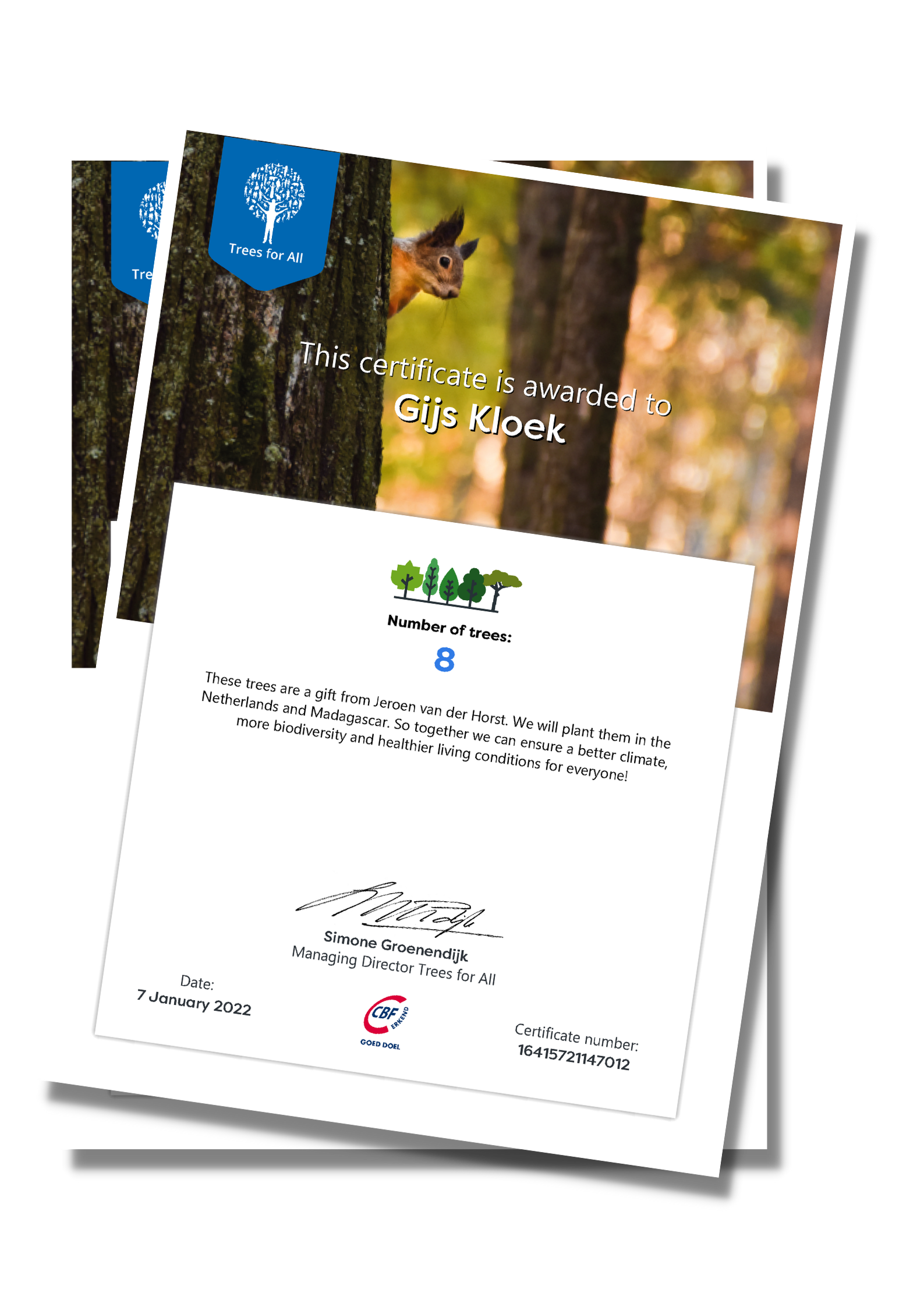 A personalised present
The certificate will bear your name and the name of the recipient. Print out the certificate at home on recycled paper or – even more eco-friendly – send the certificate by e-mail!
Gift a tree
About Trees for All
Trees are the ideal solution to climate change. Trees for All plants trees in the Netherlands and abroad and offsets carbon emissions through sustainable reforestation projects. Our mission is to plant as many new forests as possible and to restore existing forests all over the world. In this way, we contribute to a better climate, more biodiversity and better living conditions for local people in the countries we operate in.