Clothing trimmed with green | Scotch & Soda
Scotch & Soda wants to plant trees – preferably as many as possible. And they're doing so in partnership with us. The partnership started in 2021 and the Scotch & Soda forest is growing fast.
The principle behind the clothing brand Scotch & Soda is to make attractive collections that are functional, high-quality and sustainable. Sustainability Director Jelle de Jong gave us a glimpse into the Amsterdam brand. "We recognise the world's great concern about the devastating ecological effects of the fashion industry on our planet. So we do everything in our power to minimise the negative impact of our products on the environment and to create awareness".
Successful partnership
In order to achieve this goal, Scotch & Soda entered into partnership with us. Jelle says, "We're aware of the great importance of trees and how life on earth depends on forests. So we want to contribute to creating more forests. Trees for All gives us the opportunity to do so – transparently and on a global scale".
So what form does the partnership take? Jelle says, "For every customer who subscribes to the Scotch & Soda newsletter, we a plant a tree somewhere on the planet. You can follow the progress on the tree tracker on scotch-soda.com. Since 22 June – World Rainforest Day – the counter has gone up to 82,000 trees and the number is growing fast. We also teamed up with the online payment provider Klarna to launch a campaign where we planted a tree for each customer making their first purchase through Klarna on scotch-soda.com, which resulted in a total of 10,000 trees".
Increased sustainability
Besides planting trees, Scotch & Soda is also aware of the necessity of becoming more sustainable. The fashion world uses many natural wood fibres, of which the best-known are viscose, acetate and lyocell. These textiles are made in whole or in part from cellulose, which is sourced from wood. A lot of packaging and transport material is also used in the fashion industry. "Regeneration and recycling are a top priority for us. From the spring of 2022, 50% of the styles in our collection will have responsible fibre content – materials containing at least 50% organic, recycled or regenerated fibres".
On that front, Scotch & Soda is working with non-profit organisation Canopy, which focuses on making the chain more sustainable in order to protect forests. Jelle says, "We pay great attention to our material purchasing policy. This concerns both the use of paper packaging and our selection of wood fibres. We're committed to purchasing all wood-based fibres from Canopy top producers by 2025 at the latest".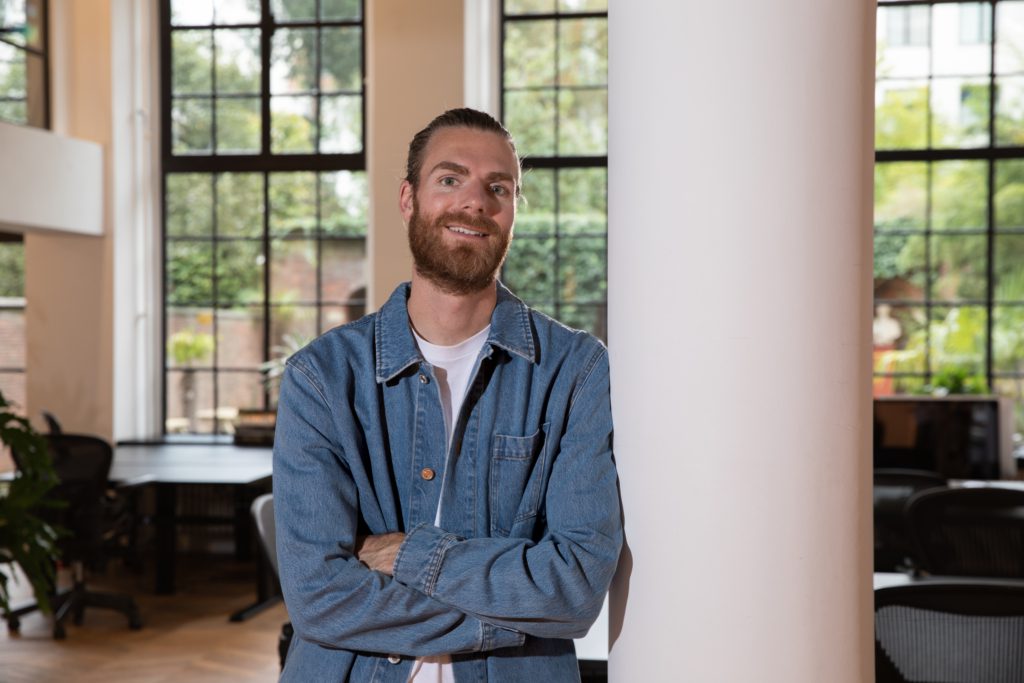 Perspective for the future
Scotch & Soda's dream for the future is a clear one: "That the next generations and ourselves can enjoy the wonders of nature. We're aware that we need more than 82,000 trees for that, so our partnership is for the longer term. We look forward to our continued partnership with Trees for All". And the feeling is definitely mutual!